Contact

INFORMATION

Our corporate headquarters and main manufacturing facility is located in Orlando, Florida.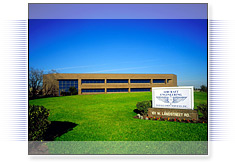 Primary Contact Information
USA - Corporate Headquarters & Manufacturing
101 West Landstreet Road | Orlando, Florida U.S.A. 32824
Ph: (800) 494-9995 | (407) 438-4436 | Fx: (407) 438-0776

Career

OPPORTUNITIES

AEI Inc. is currently seeking to hire qualified candidates for a variety of full-time and part-time employment positions.

To learn more, complete our AEI Employment Inquiry Form
and attach a copy of your resume - saved in .pdf format.

Physical resumes can be mailed to Corporate Headquarters location in Orlando, FL., ATTN: Human Resources.
Request

MORE INFORMATION

Interested in receiving more information about our products and solution? Complete the information request form below and we will contact you with more details.